Multipurpose Kitchen Scissors Cut Fish Cut Chicken Bone Cut Vegetables
Description :
Can use to cut fish, chicken bone, vegetables, and etc
Sharp cutting edge, non-slip edge design
Scissor case design for easy storage
Walnuts can be clipped between the scissors
Reverse button design, can be used to open bottle cap
Ergonomic handle, comfortable grip, save time and effort
Please dry it everytime after wash to extend the service life of the scissors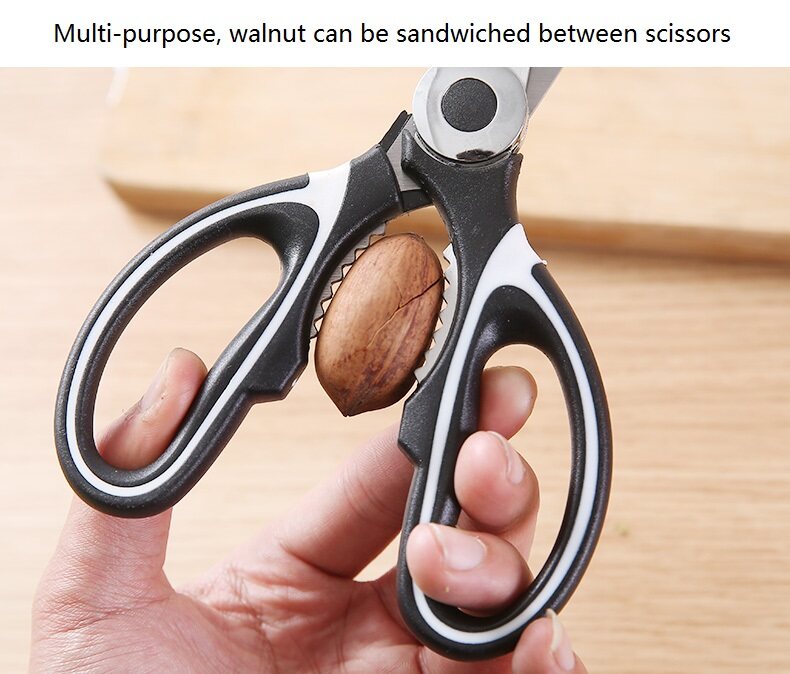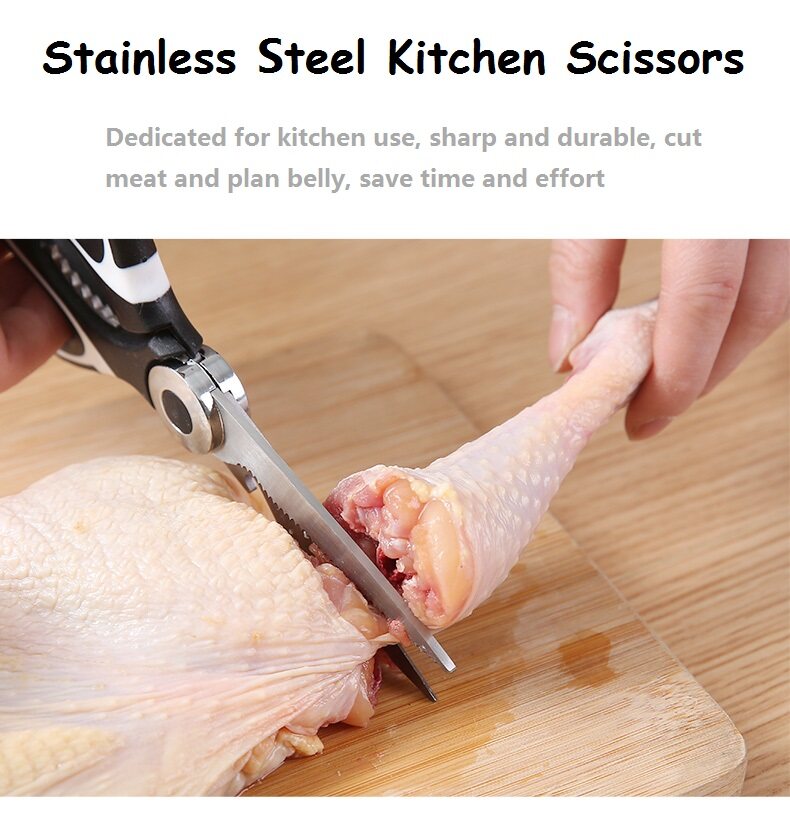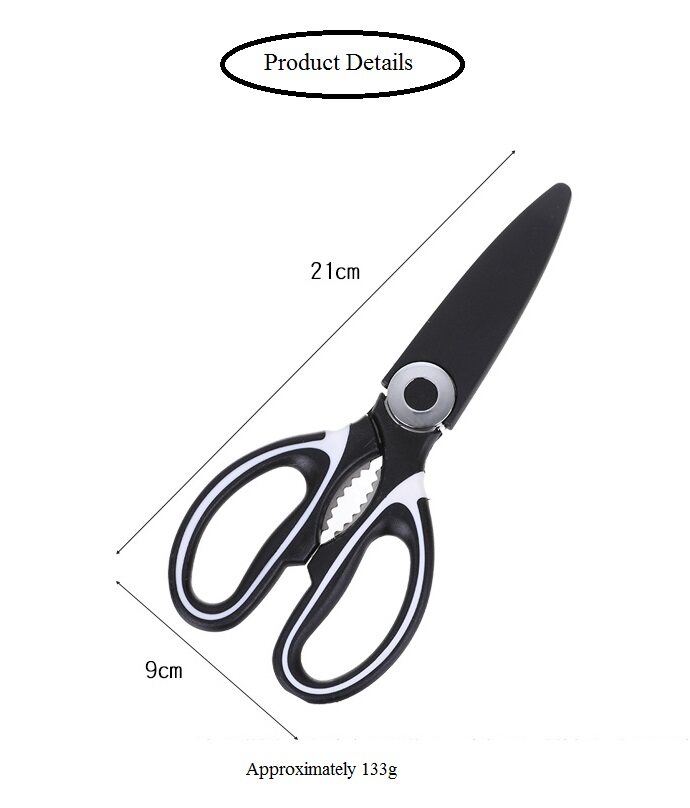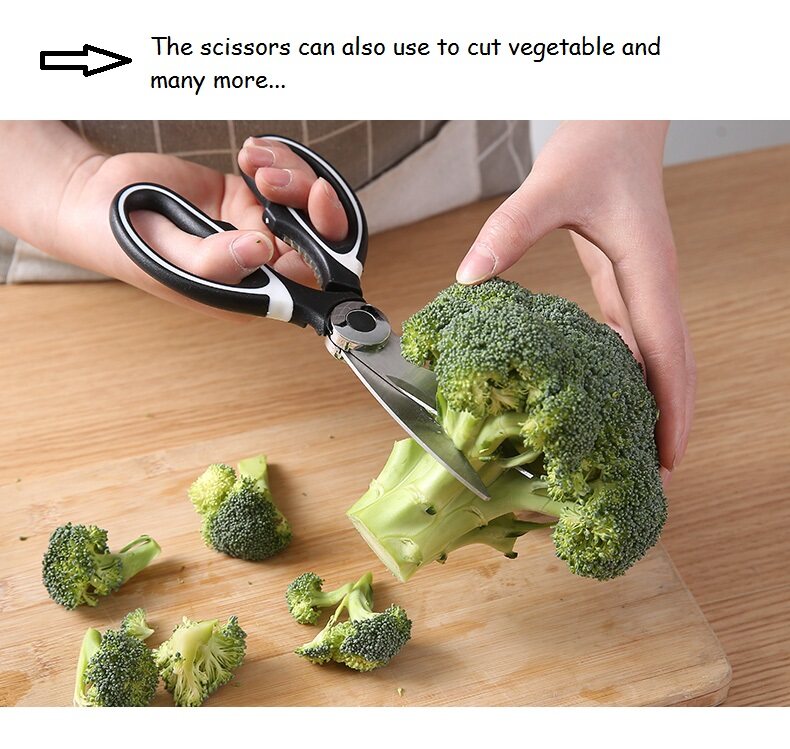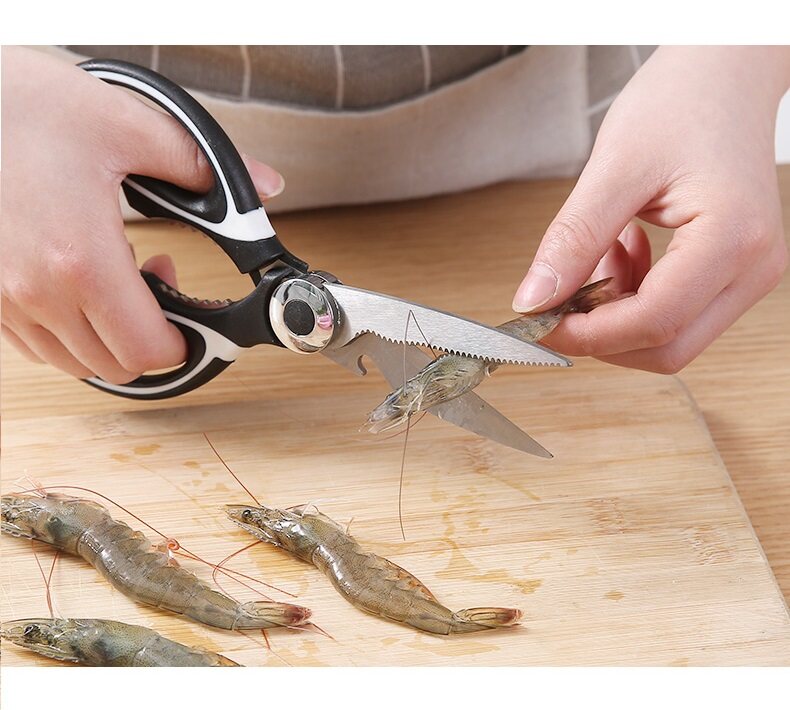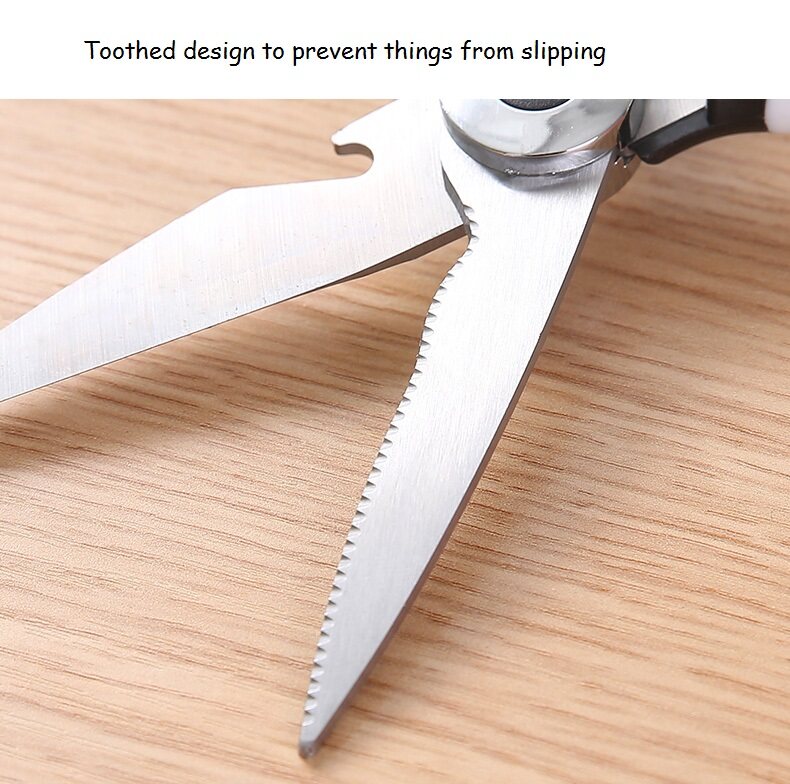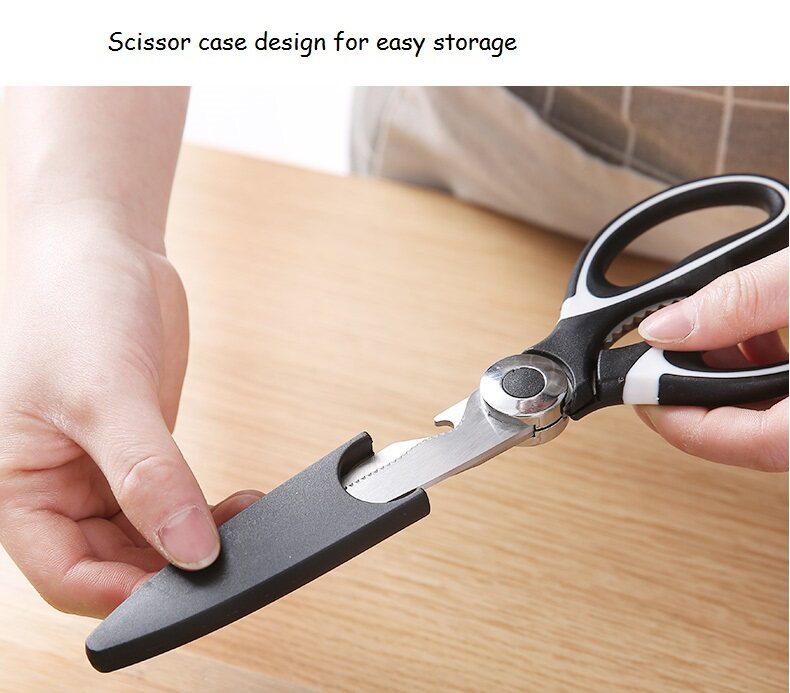 Please read the product information carefully before placing order. We do not accept any return or refund for product purchased due to not reading the product information carefully. Thank you.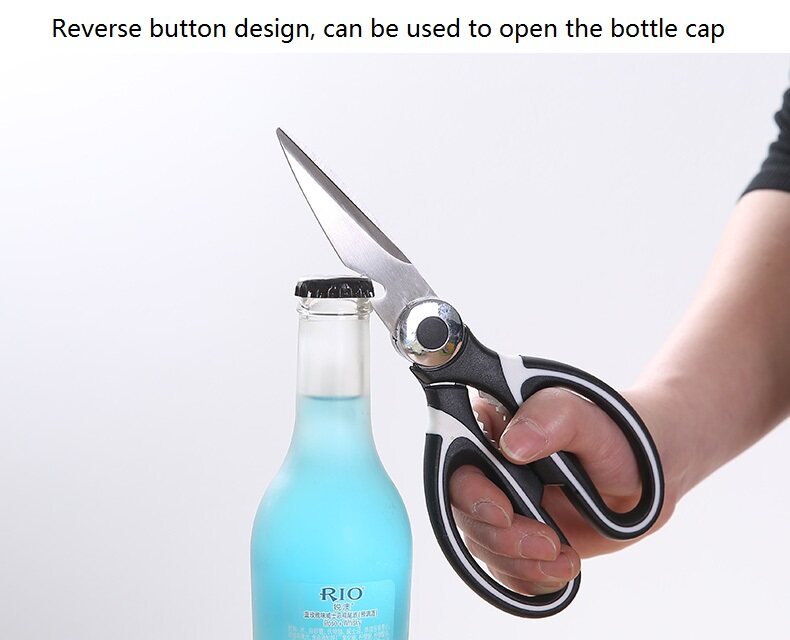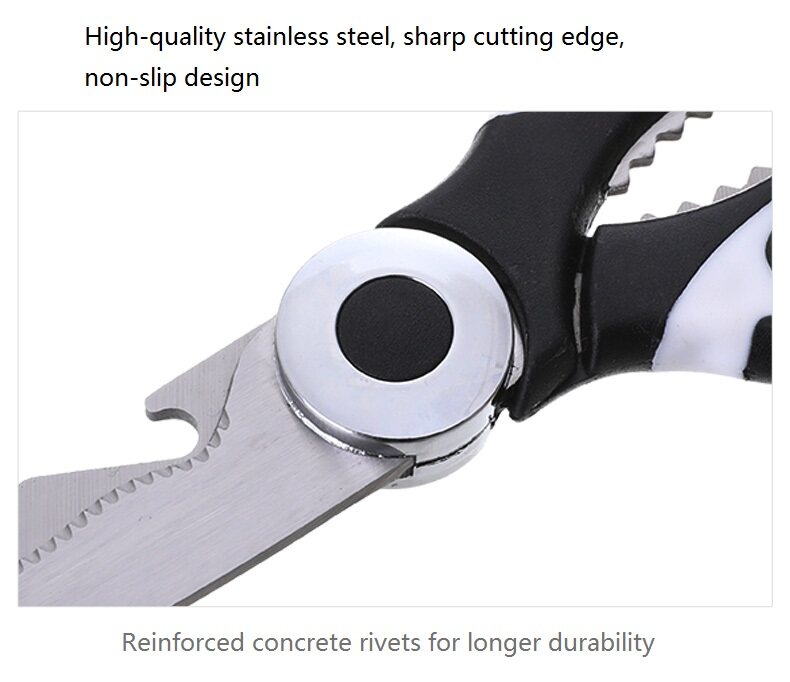 ---